There is plenty of things to do around San Ignacio and Santa Elena Town. Below is our list of the Top Things To Do during your stay with us. The many site and attractions is the main reason many people book my 
Belize Shuttle
 and travel to this part of Belize.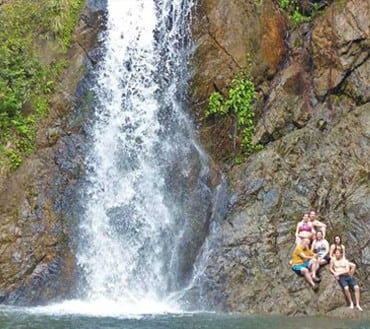 Jungle Pontoon Waterfall Adventure is unlike any other tour you will experienced in the area. Picture mesmerizing views of the river banks as we visit 3 spectacular waterfalls from the seat of our Jungle Pontoon with a stop on the river bank for a picnic and the option of Jungle tubing.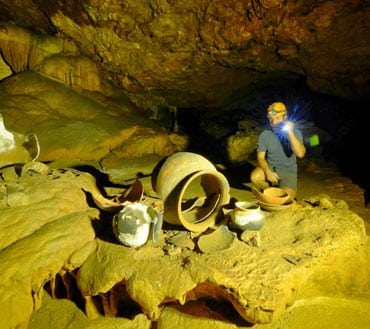 Actun Tunichil Muknal – ATM cave is now a national park co-managed by the Institute of Archaeology and Belize Audubon Society, and is one of the major tourist attractions (Adventures) in the country. This guided trip into 
Belize ATM Cave
 takes you deep into the Mayan underworld, Xibalba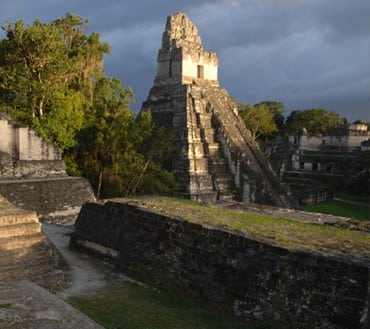 Located in the Mayan Biosphere Forest in our neighboring Guatemala, the ancient Maya city of Tikal offers an experience unlike any other. The City of Tikal was one of the most powerful kingdoms, and at the height of its rule, was home to almost 120,000 Mayas
Here is some things do it yourself
Looking for something you can do on you own, here is our recommendation. You take a taxi or even walk to these places, buy a ticket in some case and wonder about, guide maybe optional.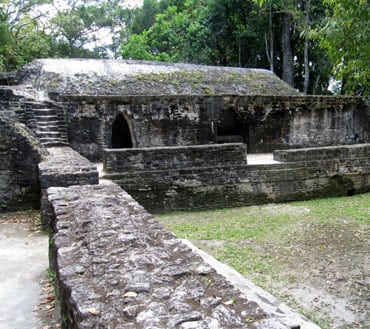 Cahal Pech
 – This small set of Mayan ruins is San Ignacio's most visited tourist attraction.  The site contains a visitors' center, restored plazas and temples.  The climb up the hill to Cahal Pech is strenuous but rewarding. The ruins' site and the view of 
San Ignacio Town
 from such elevation is spectacular.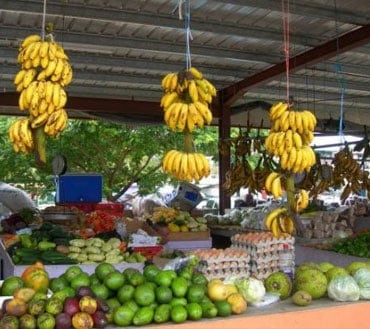 Farmers Market – If your stay includes a Saturday morning, head to the town's open air market. Farmers from all over the Cayo District arrive to offer fresh fruit, vegetables, jams and dairy products, so this is a good place to stock up on inexpensive snacks for your outings and to get breakfast.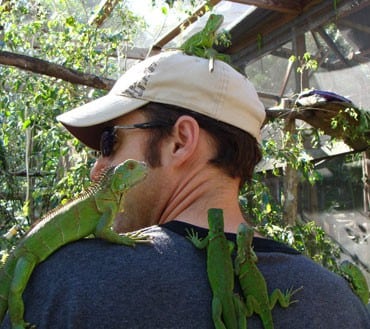 Green Iguana Exhibit – The San Ignacio Resort Hotel runs a conservation program for the Green Iguana with the aim of creating awareness and educating visitors and locals about these colorful creatures.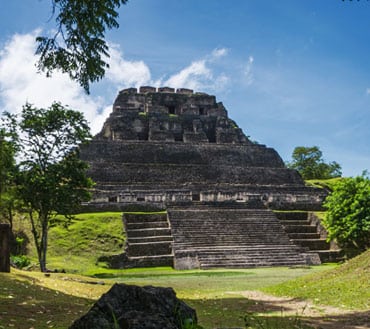 Xunantunich – Otherwise known as the "the Maiden of the Rock," Xunantunich is must-see Mayan ruin site.  Climb the El Castillo pyramid ruin for a fantastic view of the entire site and the Mopan and Macal rivers.
More tours and activities in the area
Cocopele Inn is a great alternative to many hotel and resort in the area, they can assist you in arranging tours and activities, many not listed on this page. Tours such as: The Butterfly Farm, Botanical Gardens and more.