Getting to Placencia from Belize City, the International Airport or San Ignacio can be done by taking a domestic flight, renting a car, or a private or shared shuttle. The Drivetime is approximately three and a half (3.5) hours to (4) hours using ground transportation and about an hour by air. The chicken buses are not recommended for this transfer.
William offers round trip and one-way transfers to all areas on the Placencia peninsula including Rivers Dale, Maya Beach, Seine Bight Village, and a host of Hotels, Resorts, and AirBnB's. William and his team of drivers know the highways very well. The Western Highway (the George Price Highway), Hummingbird Highway, and the Southern Highway are the major roadways leading to Placencia Village.
Getting to Placencia with William's Shuttle Service
Things To Do In Placencia
Placencia Belize offers a great variety of activities, combining the best of its highland and its coast. Similar to Hopkins, the Cockscomb Basin Wildlife Sanctuary is the home of five species of wildcats and is available for tours. The Sanctuary contains hidden waterfalls for Rappelling, nature trails for bird watching, and camping grounds. Zip Lining and Cave Tubing is perfect for groups or families.
For adventures in the sea, you can explore the Reef by Snorkeling, Swimming, or Diving with Rays, Nurse Sharks, Whale Sharks, turtles, and beautiful fishes. The amazing off-shore destination such as the Great Barrier Reef and a host of Coral Island is a perfect way to spend the day. Laughing Bird Caye and the Silks Cayes are among the top destination to visit.
The village is also well known for Fly fishing. Many anglers come to Belize every year to get their Grand Slam. Take a cruise up the Monkey River and look out for manatees, dolphins, crocodiles, howler monkeys, and other wild animals along the river bank. You can also visit Mayan Ruins and Sacred Caves on your island adventures.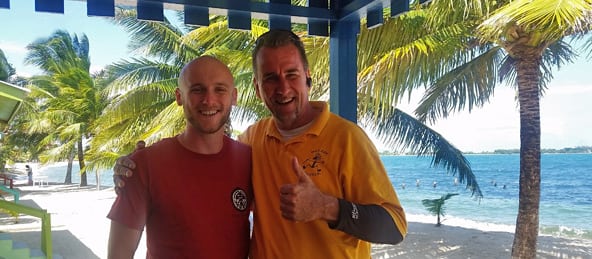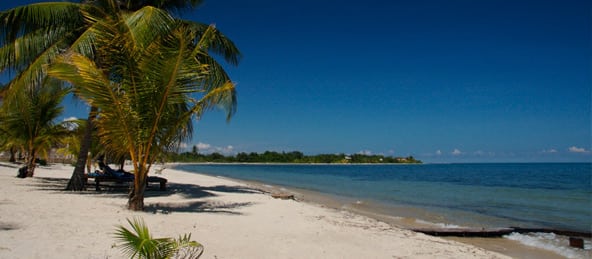 When It Comes To Placencia Vs. Hopkins:
Hopkins Village is a little closer to the inland destinations, smaller than Placencia, and is a cultural tourism destination. There are no flights to Hopkins, all flights land in Dangriga Town with a short shuttle ride to Hopkins. Travel at ease with William Shuttle, whether choosing a one way or round trip transportation.
Placencia is more "touristy" with just about everything available to you. With the Caribbean Sea to the east and a lagoon to the west, you are front row to some amazing sunrise and sunsets. Everything, except the fantastic drumming you get in Hopkins, is available in Placencia plus more.
Travel Tip: Placencia Village is at the very end of the Peninsula. Seine Bight Village, Maya Beach, and Rivers Dale in that order are located north with traveling from Placencia Village. Many Travelers find themselves in a predicament because they thought the arrange accommodation in Placencia Village.
The Transfer To Placencia
William and his team of Belize Shuttle drivers will totally make this transfer to Placencia one to remember. You can read many reviews from people who had to take the shuttle, most of them did just one way.
It is an amazing road trip, with stops for ice cream and other local treats. Your driver will share is knowledge of Belize as you make your way to Placencia from Belize City or San Ignacio.