San Ignacio Town.
There are many reviews about San Ignacio that you can read from many people that have been here before you or maybe even moved down here. It's a nice town and while they are many other ways to travel to this part of Belize, I can sure you will find a shuttle ride to be the most comforting.
Since the existence of Airbnb in Belize, we have gotten many request for transfer to a listing of Airbnb as well as Hotels and Resorts in and around San Ignacio town.
You here on this site, Stop think!! YES! SAN IGNACIO is the Place to explore inland Belize and we can take you THERE.
For William this town has become the destination that he will always look forward to come back even after already being on the road for the whole day, could stay somewhere else for the night, but just can't wait to make it back home and relax.
It's just nicely located inside the Maya mountains about 400 feet above sea level in the Mopan Valleys all around the Macal and the Mopan rivers, lush green all year around and with people so friendly that you wonder what's wrong back home at times. You'll feel it when you're here and you can tell me if I was wrong on the way back.
Visitors to Belize who are here to experience all the country has to offer usually stay in 2 or 3 destination such as: Placencia, Ambergris Caye, Caye Caulker, Hopkins and some remote location like up in the Maya Mountains for a more of the beaten path adventure. Many of time you travel in Belize will converge in San Ignacio town, where tour like: Tikal, The ATM Cave, Iguana Hatchery and many more can be enjoy.
Some of the pics attached to give you a slight impression of the area…..it's like West Virginia with plam trees.
Accommodation in San Ignacio
The San Ignacio and Santa Elena Town area has about 70 properties spread throughout the area. Many of them with superb reviews on Trip Advisor. They range from Inn to Guesthouse and Hotels to Luxury Resort and the many destination Belize Shuttle take wonderful travelers to each year.
The Lodge at Chaa Creek, Cahal Pech Resort and Mystic River are just a couple of the exceptional place to stay. Today with would like to introduce to you Cocopele Inn, an awesome place to stay with all the amenities and facilities to make you feel right at home and is conveniently located just 10 mutinies from downtown. If your are looking for a tree-house experience, you may wanna visit Parrots Nest in Bullet Tree Falls one of the many places Williams shuttle service can take you.
Great Accommodation Starting at
$39.50USD

per night
Cocopele Inn is only a 10 minutes walk from Burns Ave, San Ignacio.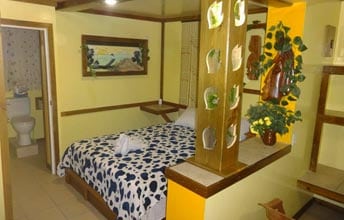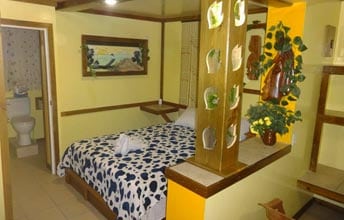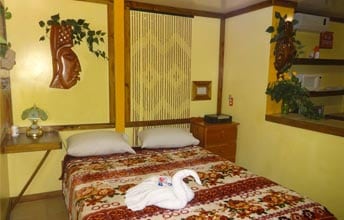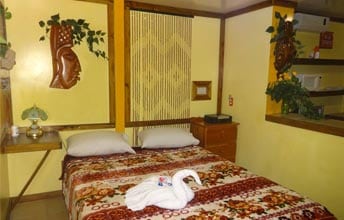 Thought you would like to know what is there to do in San Ignacio, so we put a list together.
From San Ignacio William is able to transfer you to and from many other destination in the country, his Belize Shuttle offer pick up or drop at your place of stay, after you have booked your shuttle transfer. There is also a number of AirBnB and VRBO listing in the area that my Belize shuttle can transport you to. We have and continue to Shuttle wonderful people just like you to Resorts and Hotels all over Belize, not just San Ignacio.
Belize Shuttle must request destinations.
LOW PRICE! HIGH QUALITY! GREAT GROUP RATES ALL OVER BELIZE!
Belize Shuttle offers high quality service at incredibly low prices! Whether you're traveling for leisure or on a budget, Belize Shuttle by William provides excellent ground transportation, making positive impact on sustainable tourism.
Take advantage of their group rates for transfers throughout Belize. Book today and enjoy a safe and comfortable ride to your Belize Destination!
A little about in food in San Ignacio
This quaint little town is decorated with supermarkets, hotels, restaurants, bars and gift shops. The heart of San Ignacio has a positive local vibe, with a bustling market and steady flow of immigrants. Boasting some of the best and high rated restaurants, the diversity and style of cuisine in Cayo is enough to blow your mind.
Restaurants such as, "Pops Restaurant and "Ko'ox Han Nah", have been an all-time favorite and most recommended restaurants in town.
Pops Restaurant opens at 6:30am to 3:00pm. Their breakfast menu, killer coffee and fresh orange juice have attracted both tourists and locals. The Menu is described as healthy and wholesome. It is a mixer of Belizean and American dishes, with great options for meat lovers and vegetarians.
Review:
A must stop for breakfast
Ask any tourist you know in San Ignacio, if they have truly been here, and ask where they recommend for breakfast, most of them will say Pop's. The food is great, nice diner atmosphere, and you can get from American, to English, to Belizeans breakfasts, at great prices, and very very delicious flavors. There is a reason he had to expand his place, his food is just that good.
 Lunch and Dinner in town
Ko'ox Han Nah means "Let's go eat" in Maya. Locally known as Hannah's, this iconic establishment is the perfect place for lunch or dinner. The menu is short, with a mixer of Indian and Belizean cuisine. This quaint restaurant has attracted many tourists in search of Belizean food with popping flavors.
Review:
Out of this World!!!
Ko-Ox Han nah was mine and my husband's favorite place to eat while visiting San Ignacio. We stayed there for 3 nights and went there at least 3 or 4 times. Their food is delicious, a variety of food options, always specials, and the drinks alone will have you coming back! All in all you cannot get a better quality or amount of food for your money! Also, the people who run the place are so friendly and helpful, especially when not knowing what to choose. Lastly, try the lamb curry, out of this world!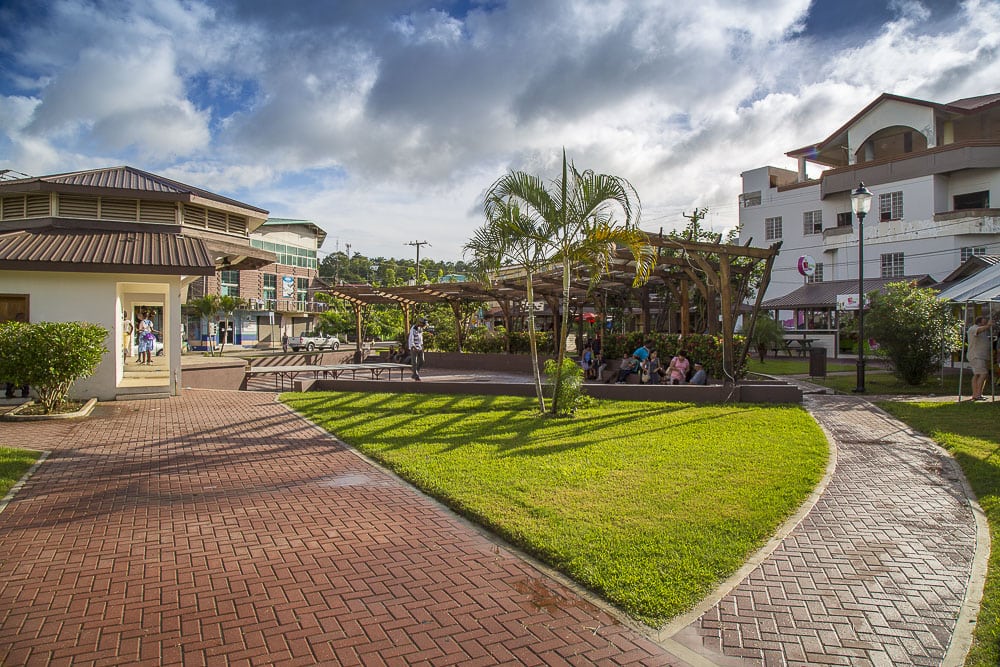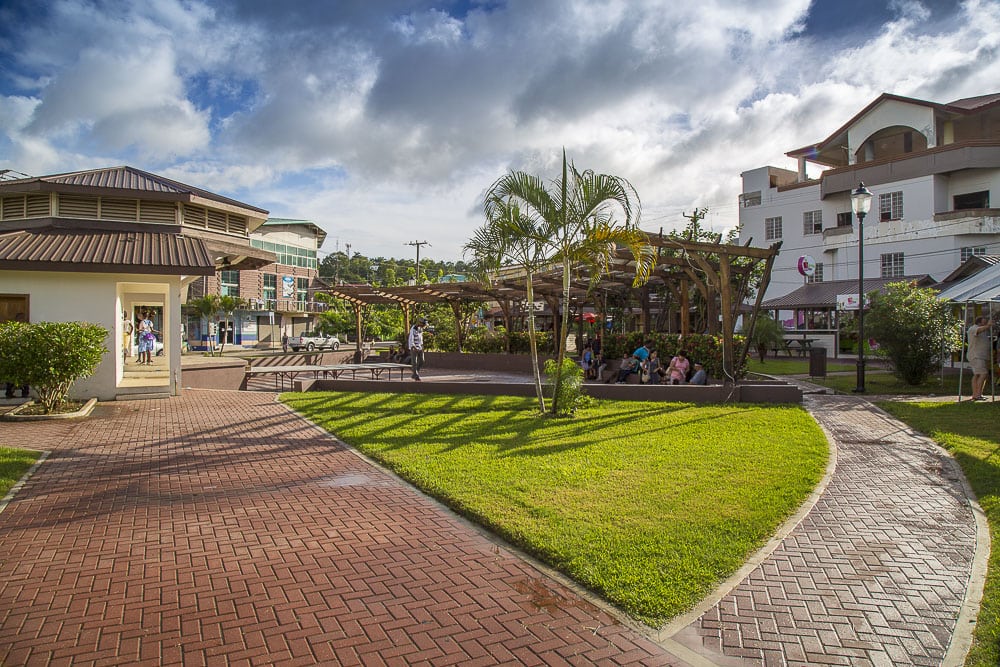 ---
Other ways of traveling to San Ignacio
They are many way for you to travel to San Ignacio Town, however I recommend taking a shuttle as it can be arrange to suite your travel time and go on a tour while being transferred.
Buses to San Ignacio Town
Buses are the public transportation are a must likely to be over crowed, which also make stops at every village it pass along the way. The buses are cheaper alternative to shuttle and run every half hour from downtown San Ignacio.
Flights To San Ignacio Town
Flights to and from San Ignacio is limit to just one flight from Belize City and San Pedro to the airstrip about 15 minutes' drive from San Ignacio, known as Mayan Flats Airstrip.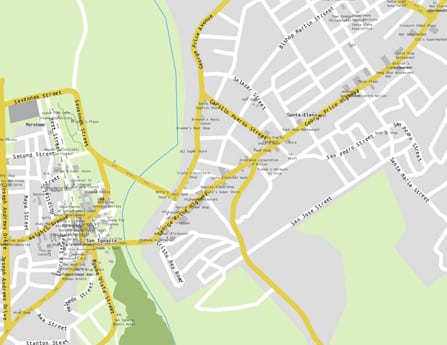 Belize Shuttle goal
As Belize shuttle team, our goal is to take away your fear of how to get from point A to B in a country that is totally new to you but is our home, in a way that makes you remember our service as being part of your special vacation time.
Providing the shuttle transfer with some of the best and most dedicated, experienced drivers in the field with a combined 100 year knowledge in tourism and / or driving, that are passionate in what they do and are happy to share our country and history with you.